Ensure you're using authentic Metrotile products - Metrotile Knowledgebase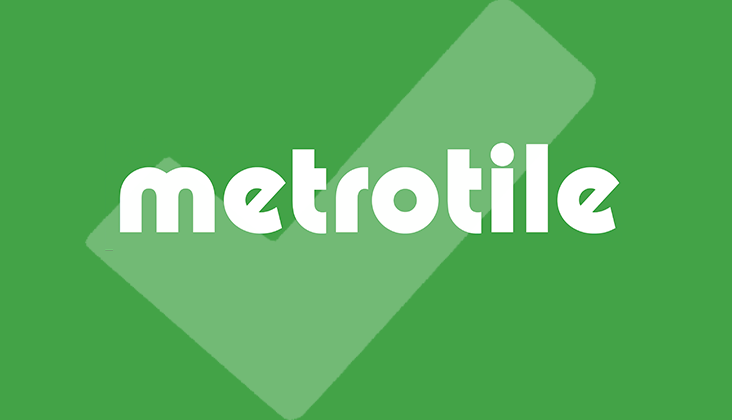 Installing a Metrotile roof brings many benefits to the table, from the moment the lightweight roofing tile leaves the factory to a lifetime of rooftop use, backed by our forty year guarantee. We pride ourselves on our quality, experience and the vigorous testing of our products and as Metrotile has grown, we have unfortunately discovered that some unscrupulous installers out there infer they are using Metrotile Lightweight Roofing Systems when it's not the case. In this article we discuss how you can identify an authentic Metrotile roof tile and how it benefits you to ensure this.
Of course, if you have any doubts or queries you can contact us directly and we will be more than happy to help. What is a Metrotile? CERTIFIED Metrotile is the market leading supplier of quality all metal roofing materials, with worldwide accreditations including BBA and ISO 14001 in addition to our manufacturer's 40yr warranty. Our profiles are warranted to pitches as low as 10 degrees (15 degrees for Metrotile shingle) and these pitches are also qualified by BBA.
How can I distinguish an authentic Metrotile from other steel roof tiles?
At a glance, it is easy to mistake some other steel roofing products for Metrotile – the designs are based on 'traditional' roof profiles such as the Pantile or Roma tile after all. However, thanks to patents and copyrights, there are a few easy-to-spot differences:
Our Bond (Pantile) designs cover 8 pans. This alone doesn't guarantee a Metrotile product but it does vary on other products. Anything less than 8 pans means you don't have a Metrotile product.
On the reverse of a Metrotile profile, you will find the Metrotile logo or 'M.T Europe / made in Belgium" printed alongside a QR code. The picture above shows how this looks on a Bond profile.
The reverse side of Metrotile roofing has a transparent coating so is always a silver colour, never black.
Where is it made?
All Metrotile profiles and accessories are supplied the most up to date manufacturing facility in Belgium directly to the UK's warehousing facility in Chippenham.
What is the lead time?
At Metrotile we pride ourselves on the service we provide. Not only will we prepare material quotations based on your submissions within 2/3 hrs, we can have your materials on site the next day before 10am in the majority of cases.
What back up do I receive?
FORTY YEAR GUARANTEE –  as the leading supplier in the UK, Metrotile do not forget about you once you have received your materials. We offer ongoing technical advice as well as installation videos and on site training for regular users. Metrotile also have a registered installer network nationwide. All registered installers are authorised to apply for a 40 year warranty for their installations.
How Much does a Metrotile Roof Cost?
Metrotile strive to provide "best value". That is why we at Metrotile welcome dialogue with any prospective customer to discuss how best Metrotile Lightweight Roofing can meet your requirements. Contact us for a free, no-obligation estimate.